Compressed air & vacuum
Filtration for air treatment
Compressed air is an essential energy source for many industries. Whether it is used on construction sites or in production processes, it must be free of contaminants to preserve equipment, ensure product safety and meet environmental standards.
Our compressed air filtration solutions
Dust, gases, moisture, bacteria...: the ambient air used by the compressor is loaded with all kinds of contaminants. After compression, the concentration of these contaminants per m³ of air increases, causing greater damage. Quality filtration is therefore essential to ensure dry and clean air.
HIFI FILTER® offers a wide range of solutions for the various types of contaminants and applications: compressor filters, compressed air filters, coalescing filters, lubricating filters, in-line filters, air/oil separators, condensate separators, etc., as well as a wide selection of accessories.
Oil and condensate treatment
Air/oil separators for compressors
Used for component lubrication and air cooling, the oil then becomes a source of contamination as it mixes with the air during the compression process. The installation of an air/oil separator is therefore necessary to capture the oil particles and return them directly to the compressor oil circuit. As a result, the quality of the compressed air sent to the network is safeguarded and oil consumption is limited.
Condensate separators
Condensate is an unavoidable result of air compression and is a mixture of water and oil particles. Extremely polluting, this oily liquid must never be discharged into the wastewater system without first being filtered - 1L of oil can pollute up to 1 million litres of water. In response to these issues and in compliance with regulations, HIFI FILTER® condensate separators effectively remove and collect the oil to achieve the required safety

Filtration for networks
Protect your processes and the quality of your products with our filtration and separation solutions for your compressed air networks: in-line filters, condensate separators, de-oiling microfilters, sterile filters, lubricators... .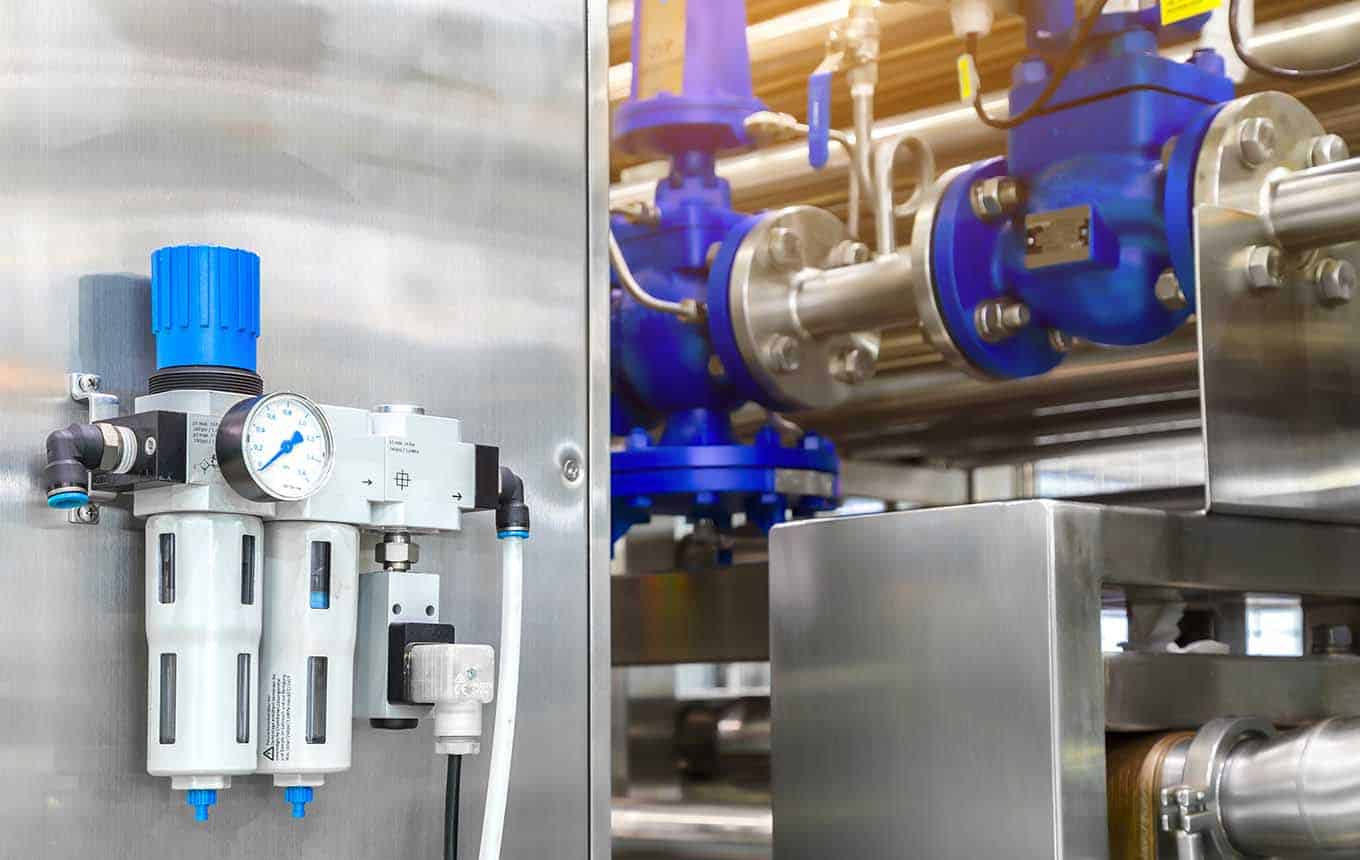 Filtration for compressors and vacuum pumps
Our product range covers all your filter needs for the maintenance of your mobile or industrial compressors, vacuum pumps and blowers:
air filters, air/oil separators, hydraulic filters, lubricating filters...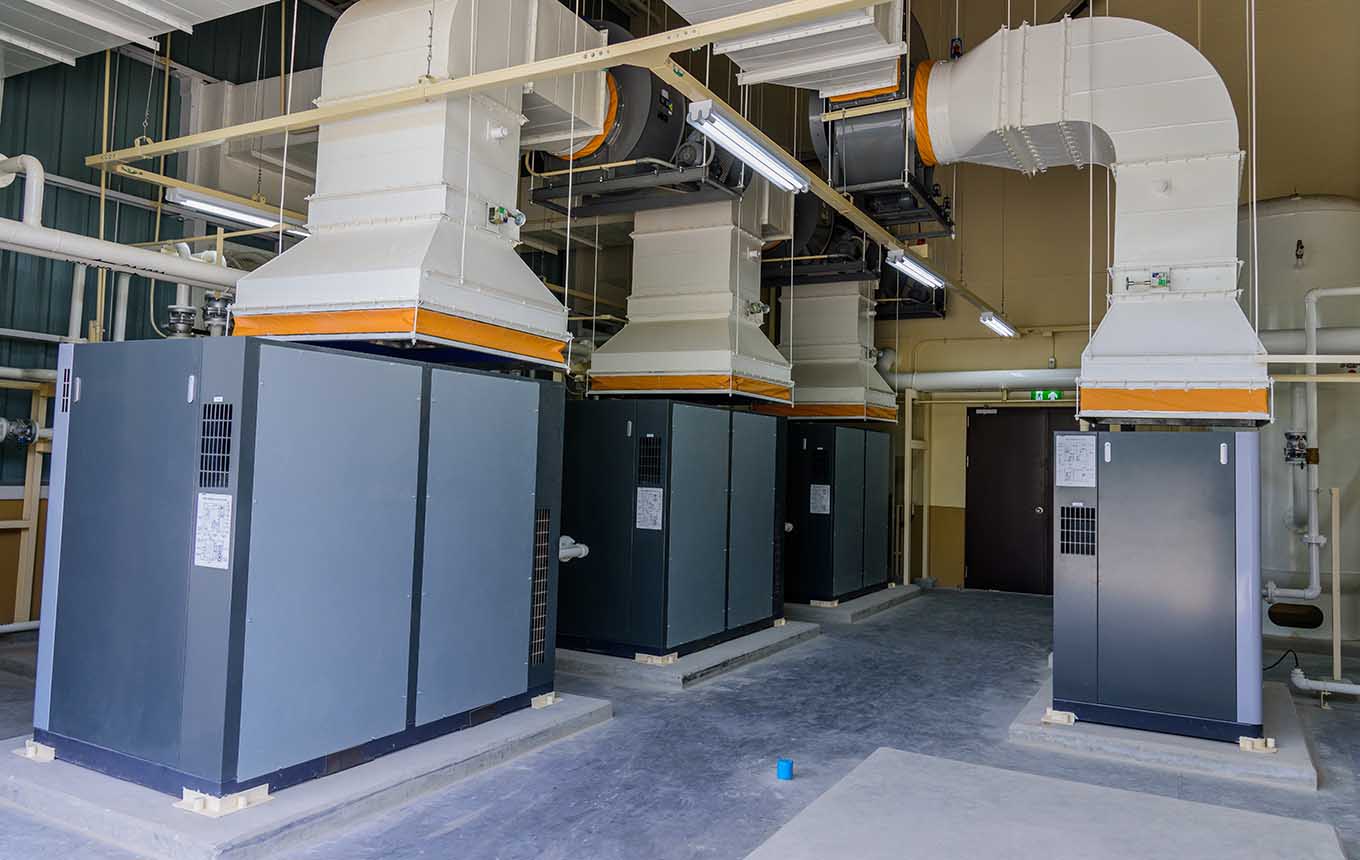 Maintenance kits
Find everything you need to maintain your compressors with our maintenance kits consisting of filters and other spare parts.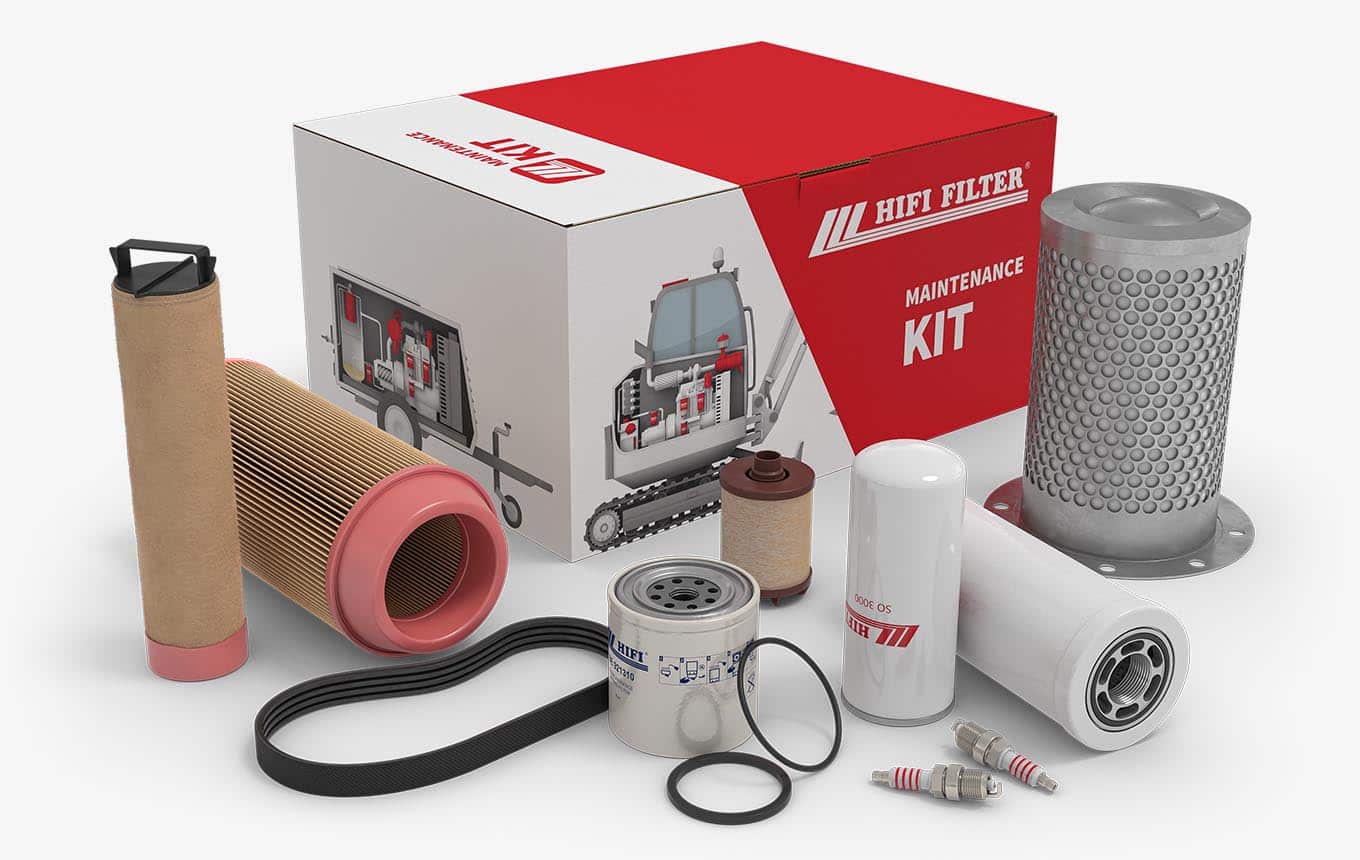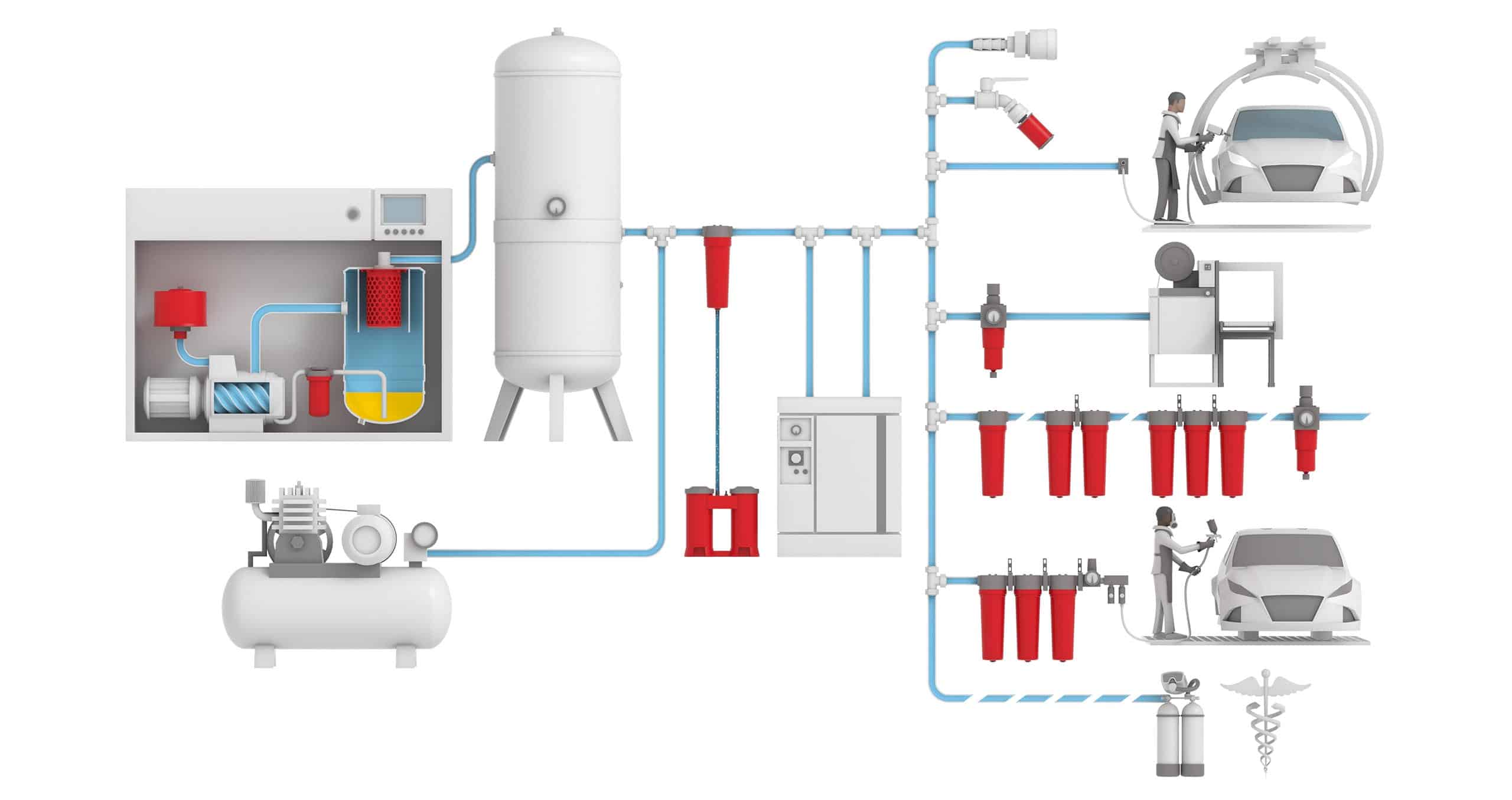 All of our solutions
Compressed air & vacuum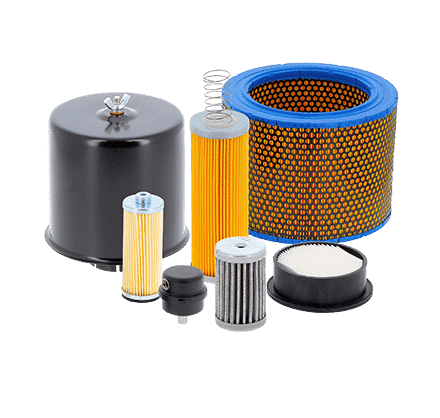 Air filters for compressors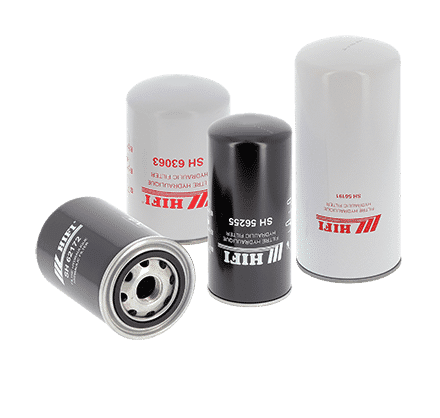 Hydraulic filters for compressors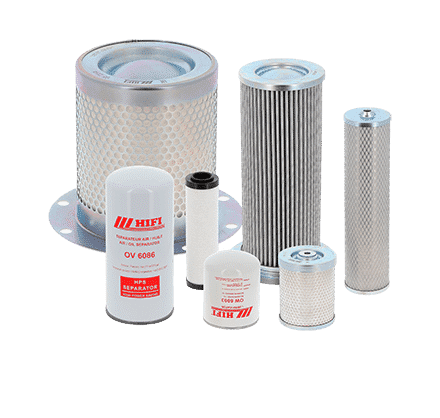 Air/oil separators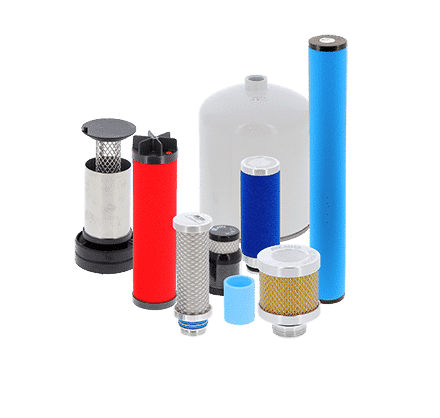 Oil separator microfilters
Filters for vacuum pumps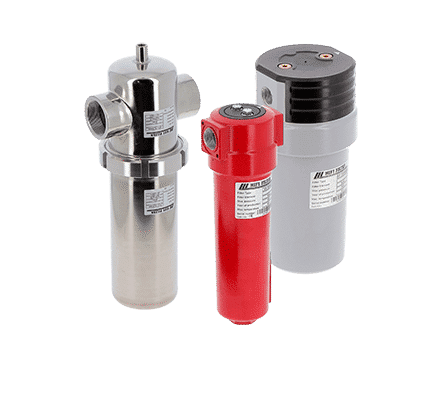 Filters for pneumatic network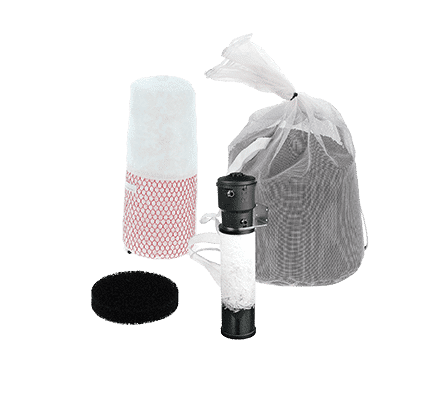 Separators of condensate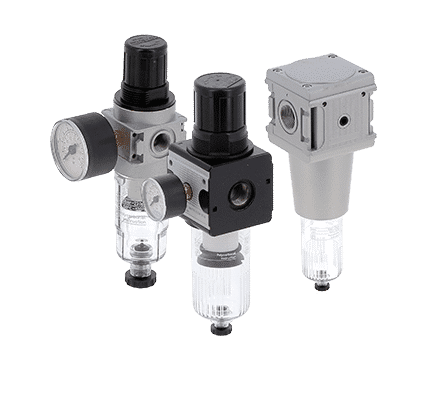 FRL housings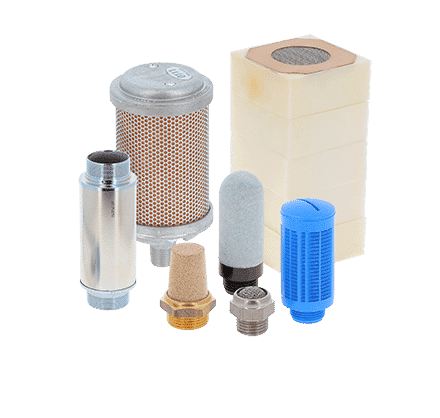 Mufflers
Accessories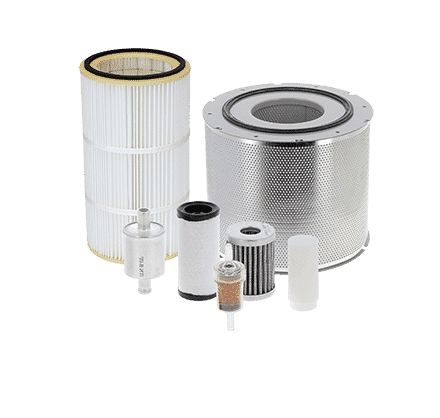 Gas filter

More information
Can't find the information you need?