Mobile filtration unit
Clean your fuel efficiently
Water, bacteria and solid particles can contaminate your fuel. These contaminants are caused by many factors, including the working environment or temperature variations. In the event of contamination, you risk reduced machine productivity, premature wear and tear on the diesel system and recurrent breakdowns, resulting in the unavailability of your equipment. Removing these contaminants is therefore essential to protect your machines, your system and its components.

Installed in parallel with the original system, HIFI FILTER® mobile diesel filtration carts are filtration solutions for removing water and particles from diesel fuel. Our HIFI FILTER® catalogue contains filtration carts that can be used for fuel dispensing and cleaning. As a preventive and corrective maintenance solution, our portable diesel filter units keep your diesel clean. They decrease downtime due to system component failures and increase the availability of your machine. The time and cost savings are considerable. Their filtration rate of 25L/min up to 100L/m guarantees a quick maintenance of your machine.
Thanks to their ergonomics, wheels and weights, our portable diesel filter units are mobile and can be used throughout a site by one agent. The diesel filter carts are available in two models:
Either with a water separator filter equipped with a turbine creating a centrifugal force and a two-layer media retaining the particles and blocking the water
Or with a water separator filter combined with a water absorber filter (watersorb)
Mobile diesel filtration units are available for
agricultural
,
forestry
,
marine
,
public works
and
refuelling applications
.
Fuel dispensing
Mobile diesel filter carts are used for dispensing fuel, i.e. transferring a drum or tank of diesel fuel to the tank of your machine. A suction pipe is inserted into the drum or tank and the pump sucks the diesel. The two filtration solutions offered by HIFI FILTER® provide a double filtration of your contaminated diesel. A delivery hose feeds the purified fuel back into the machine's tank.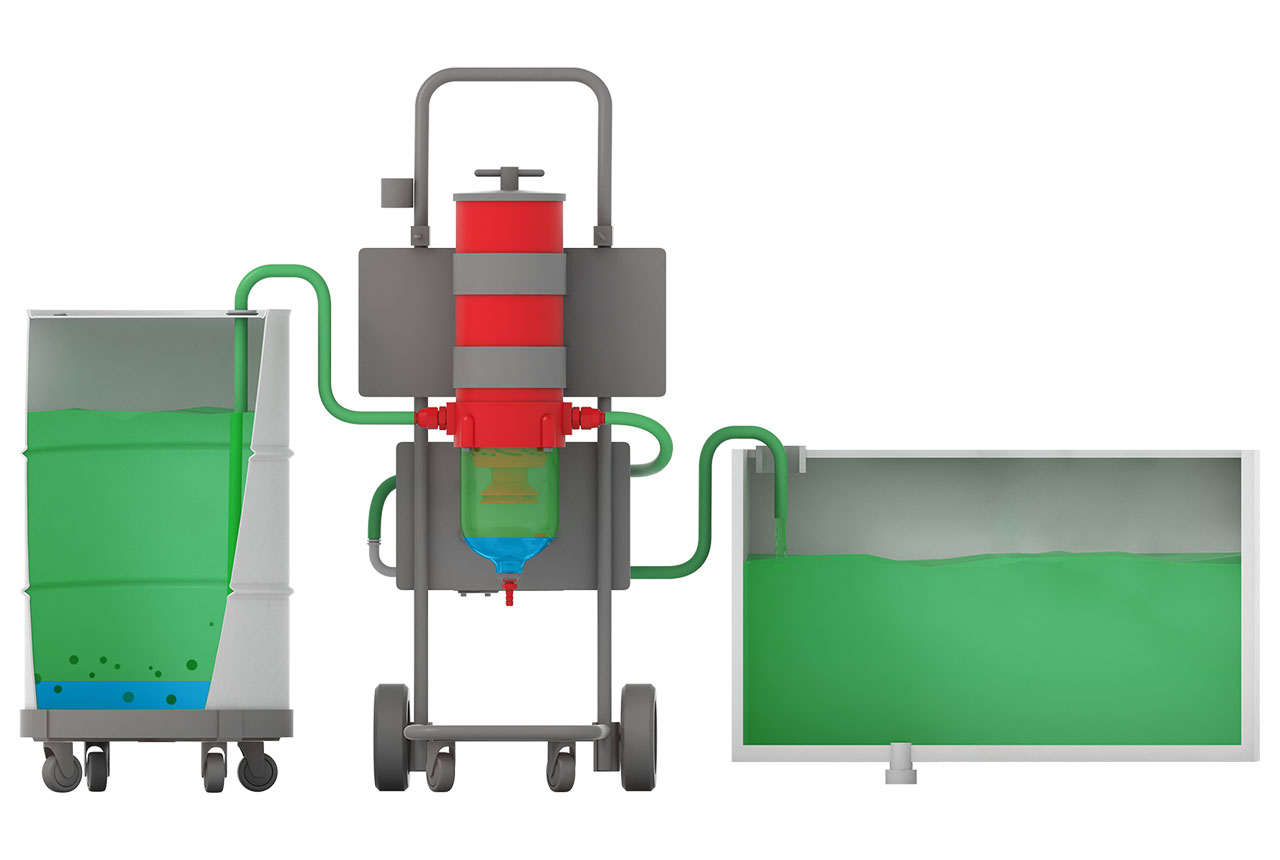 Fuel cleaning
The mobile diesel filter units decontaminate the tank of your machine. A suction pipe is installed at the bottom of the tank to collect stagnant water and particles. As with diesel fuel distribution, the contaminated diesel undergoes a double filtration. The discharge pipe releases the cleaned fuel at the top of the tank, where the clean diesel is located.
Mobile filtration unit demonstration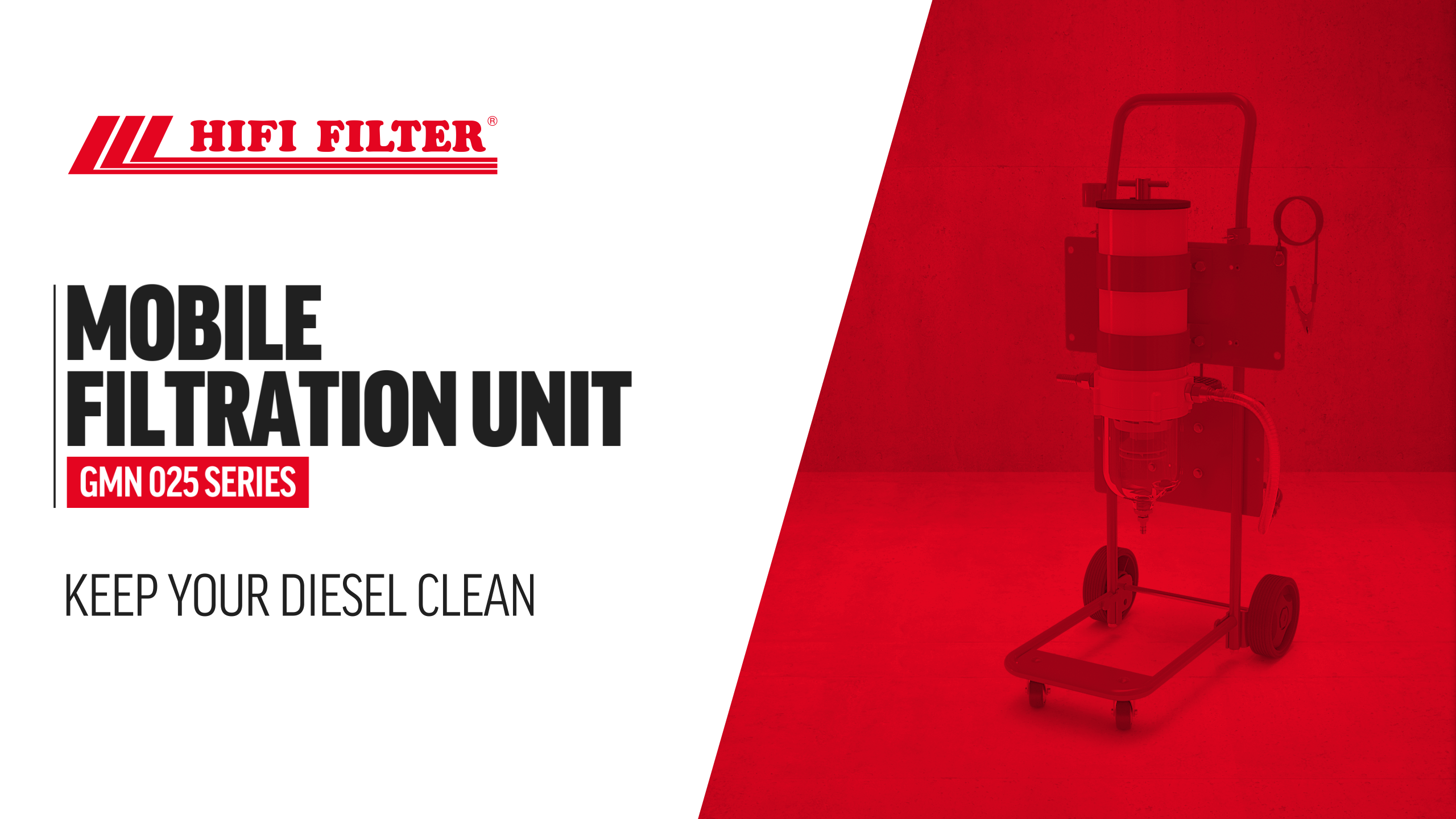 All our solutions
Mobile filtration units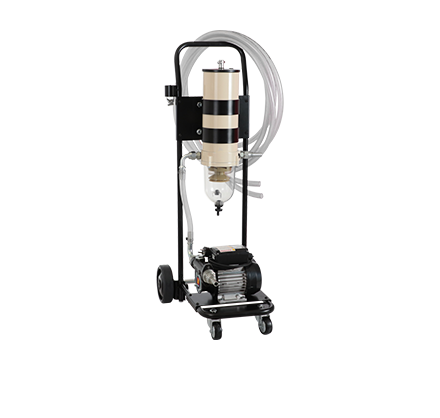 GMN 025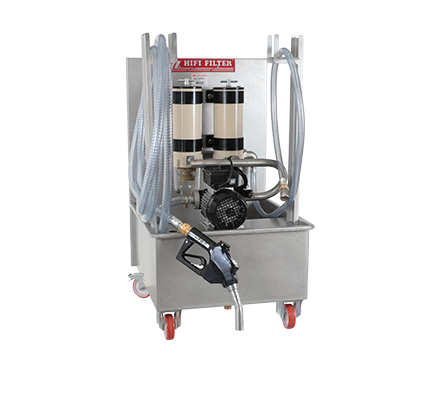 GMN 073